Beretta 1301 Tactical
Upgrades and Accessories
The Beretta 1301 is one of the most popular models of semi-automatic 12-gauge shotgun currently on the market. Developed by a well-respected brand, the Beretta 1301 uses the latest technology and materials to make an excellent semi-automatic shotgun for home defense and tactical applications. The 1301 tactical, is designed for reliability, ergonomics, ease of operation, and rapid engagement. This firearm has truly met and exceeded the needs of the modern shot-gunner and has a few very interesting attributes.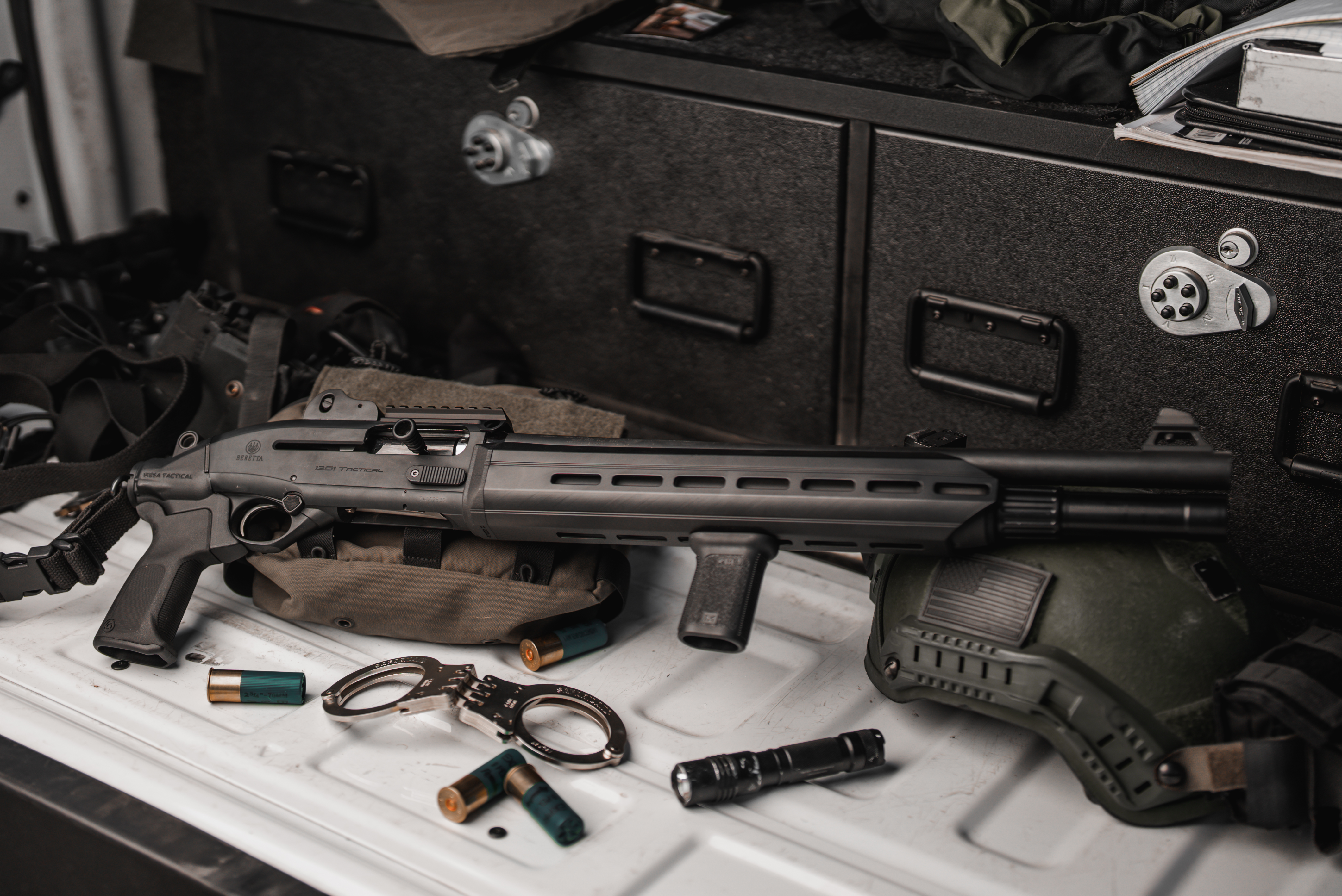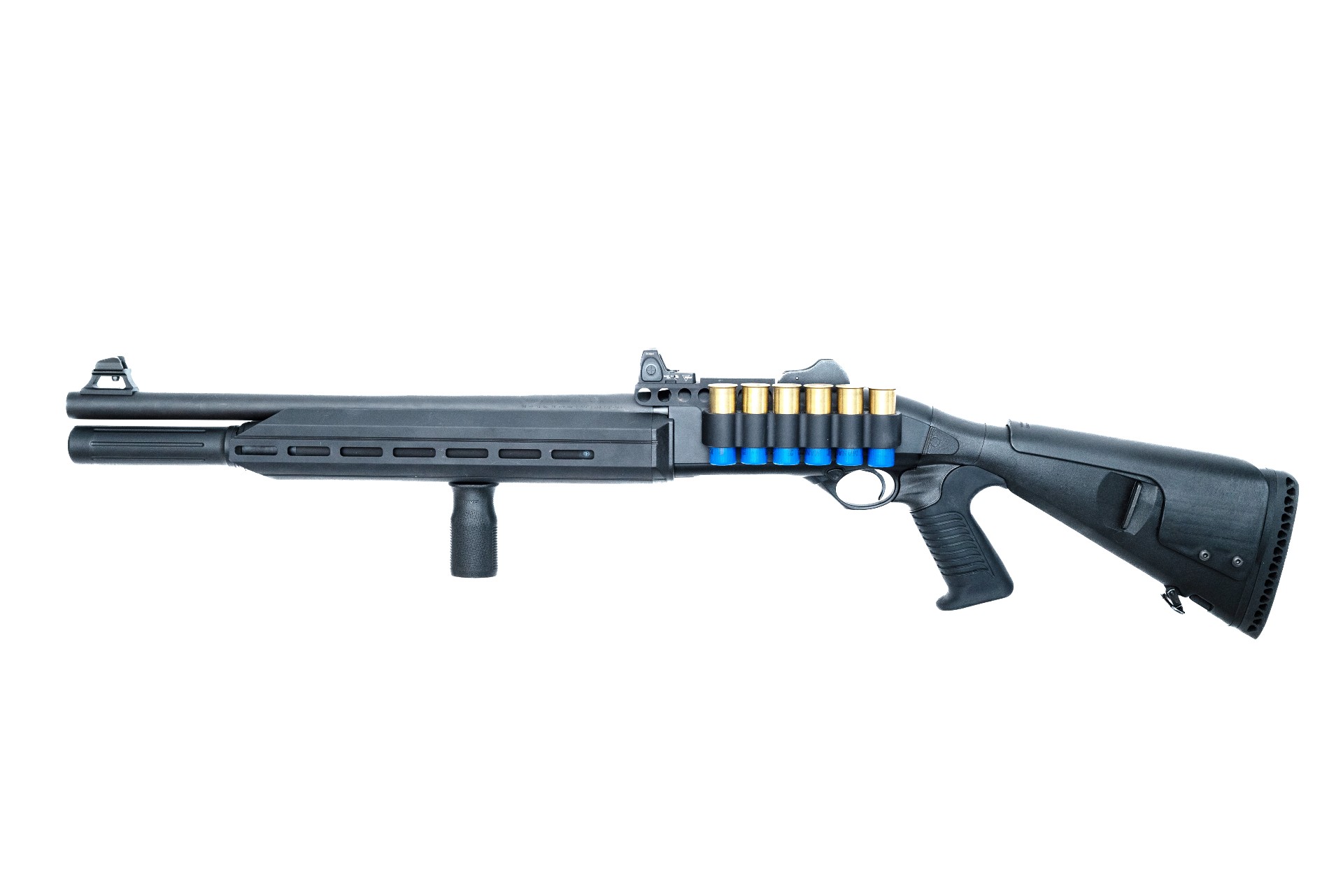 The 1301 Tactical has steadily grown in use by law enforcement agencies. Apart from the standard issue for patrol cars and SWAT use, the 1301 Tactical LE models have even been adopted by state and federal agencies due to the reliability and durability of the weapon. Additionally, this shotgun has been found to not beat up shooters of all shapes and sizes, due to the way in which the mechanism and gas system have been designed to be smooth and soft. The Beretta 1301 has also been found to be comfortable for many female shooters too, due to the ergonomic nature of the layout as well as the ease of use, and the reduction in felt recoil.
The Beretta 1301 Tactical shotgun is a great option for personal protection and adding these Beretta 1301 Tactical shotgun upgrades and accessories by Mesa Tactical will unlock the shotgun's full potential and increase its usability. We first started with the SureShell Carrier and Rail system.
94270 SureShell Aluminum Carrier and Rail for Beretta 1301 Tactical (6-Shell, 12-GA, 3¼ in)

These SureShell shotshell carriers for the Beretta 1301 feature mounting brackets with integral top Picatinny sight rails. Using the top mounting screw holes found on the Beretta 1301 shotguns. The SureShell shotshell carriers are thus slung on the left side of the receiver, securely fastened at the top. No other shell carrier mounting method is as secure or looks as good.
The Picatinny rails are machined from aircraft grade 6061-T6 aluminum, which are mil-spec hard anodized and provide an extremely durable non-glare matte finish. The rail design provides a robust mounting platform suitable for mounting a variety of optical sights. These versions are manufactured in compliance with MIL-STD-1913 Picatinny specifications, and are available in 4-shell and 6-shell versions. No gunsmithing is required for installation.
Also available, a new line of SureShell shotshell carriers with integrated Trijicon RMR® reflex sight mounts for the Beretta 1301 shotguns, which are similar to our SureShell carriers with integrated optics rail, instead of a Picatinny rail these carriers feature a precision machined mount for an RMR® reflex sight. When installed on the shotgun, the RMR® sight co-witnesses with factory ghost ring sights.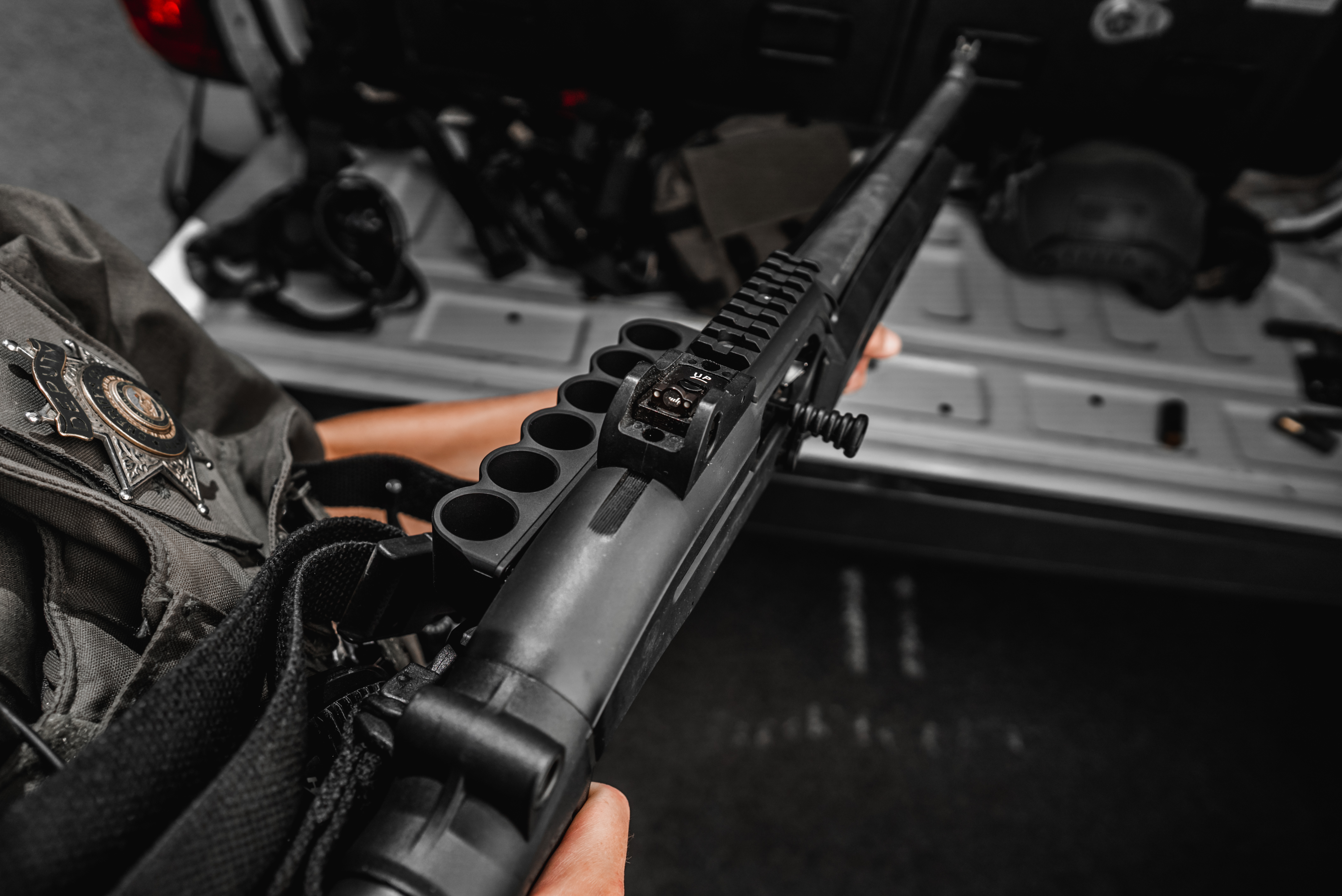 The Beretta 1301 Tactical is fast handling, as a self-loading combat shotgun should be. In this post, we will be taking a look at one of the best AR stock adapters, an outstanding law enforcement and home defense option.
91050 LEO Gen II Tele Stock Adapter for Beretta 1301 (12-GA)
Mesa Tactical's LEO® Gen II Telescoping Stock adapter and pistol grip system is made specifically with law enforcement in mind. The LEO Stock adapter system is designed to allow shooters the ability to fit AR style collapsible stocks and pistol grips onto their shotguns, while allowing use of open or bead sights. This enables tactical operators to instantly adjust the length of pull of the telescoping stock in order to accommodate differences in individual body sizes or use of body armor.
All Mesa Tactical stock adapters incorporate multiple sling attachment methods. The optional KynShot® Hydraulic Recoil Buffer reduces felt recoil by up to 70%. Complete telescoping stock kits include stock adapter, M4 carbine buttstock, Mesatac® Trego pistol grip and a push-button sling swivel.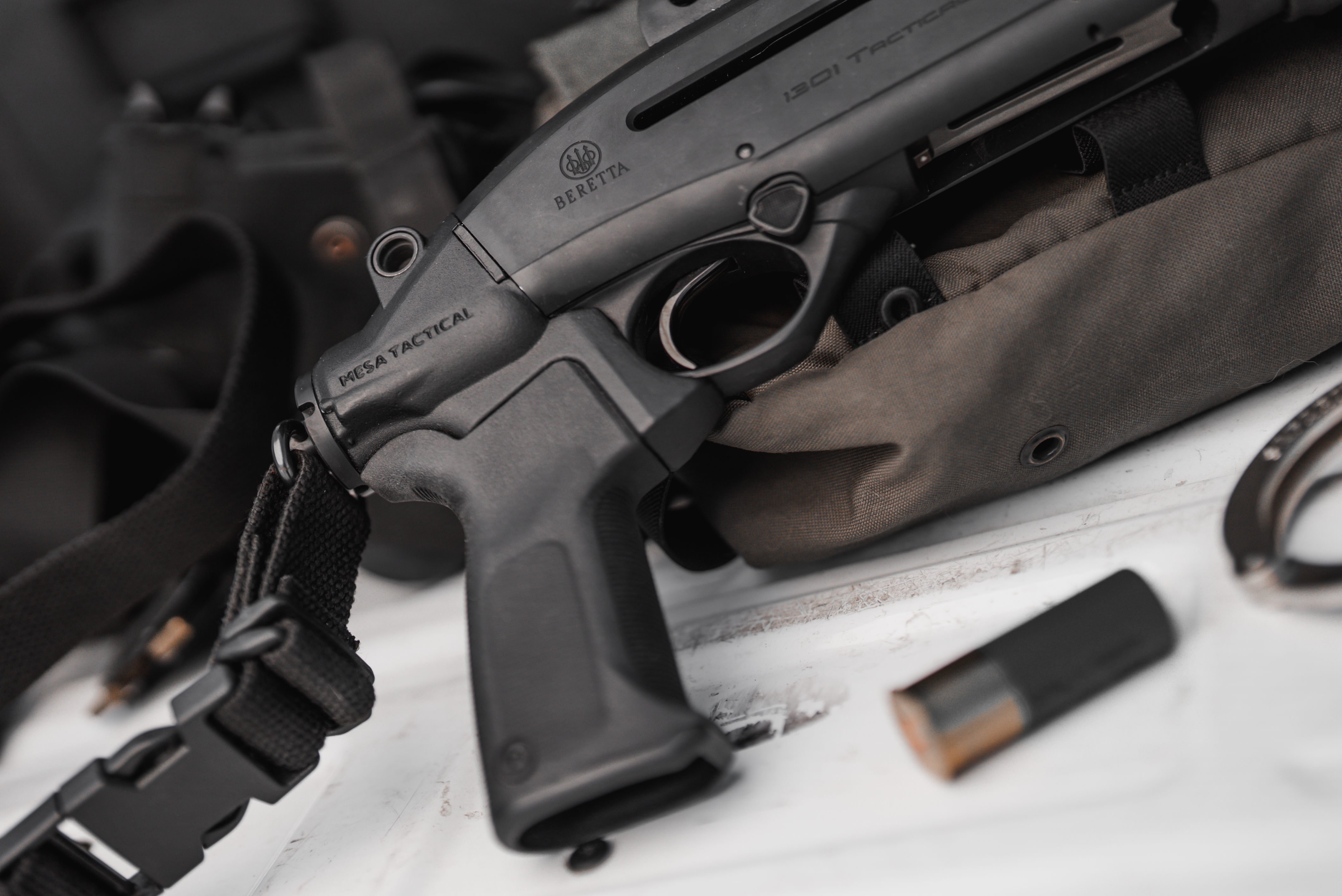 There are quite a few platforms to choose from with shotguns, depending on what application you want it for. The 1301 is for everything from hunting to clay games (trap, skeet, or sporting), 3-gun competition, tactical use, and self-defense. In addition, the ultra-reliability and sleek design make this modernized tactical shotgun highly sought after. This custom build showcases the potential of the Beretta 1301 Tactical when combined with the right accessories and components, such as the following aluminum forend, resulting in the ultimate personal protection shotgun.
95320 Truckee Forend for Beretta 1301 (12-GA, M-LOK, 13 in)

Meeting the urgent requirement for an easy way to mount weapon lights and other accessories on the Beretta 1301 semi-automatic shotgun, the Truckee replacement forend provides industry standard M-LOK® mounting points on sides and bottom.
Machined from 6061 heat treated aluminum, the Truckee forend is sleek, rugged and lightweight. M-LOK slots accept Picatinny rail sections or specialized light mounts or vertical grips.