The recent generation of stockless short-barreled home defense shotguns such as the Mossberg 590 shockwave and Remington Tac-13/Tac-14 have been the most exciting development in the shotgun sector in the last few years, and we are happy to announce the new Fallon 18" inch rails with integrated 6-shell SureShell Carriers to support these platforms.
Features:
Aluminum or glass-filled nylon SureShell Carrier yoke is secured to a hard anodized 6061-T6 aluminum Fallon Rail Picatinny (MIL-STD-1913).
Fallon Rails can accept optics and sights as well as laser or lights for shooting from the hip.
M-LOK accessory mount points support lights or lasers on the sides of the weapon.
Curved profile with lightening holes provides rail strength as well as a heat-shield handguard.
For the Remington Tac-14 shotgun with Fallon Rail, Barrel can be removed without tools.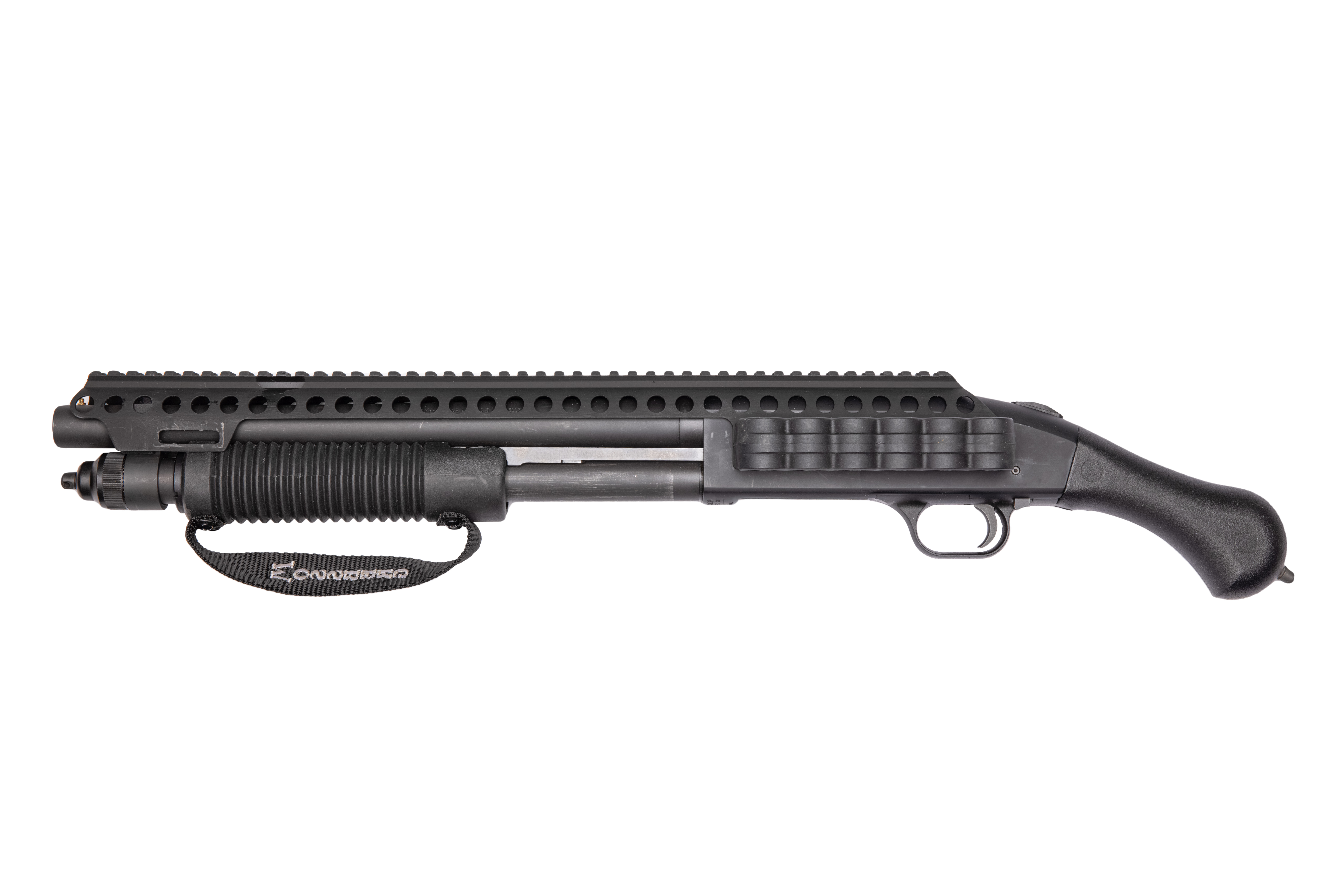 94080 SureShell Polymer Carrier and Fallon Rail for Moss 590 Shockwave (6-Shell, 12-GA, 18 in)
94070 SureShell Aluminum Carrier and Fallon Rail for Moss 590 Shockwave (6-Shell, 12-GA, 18 in)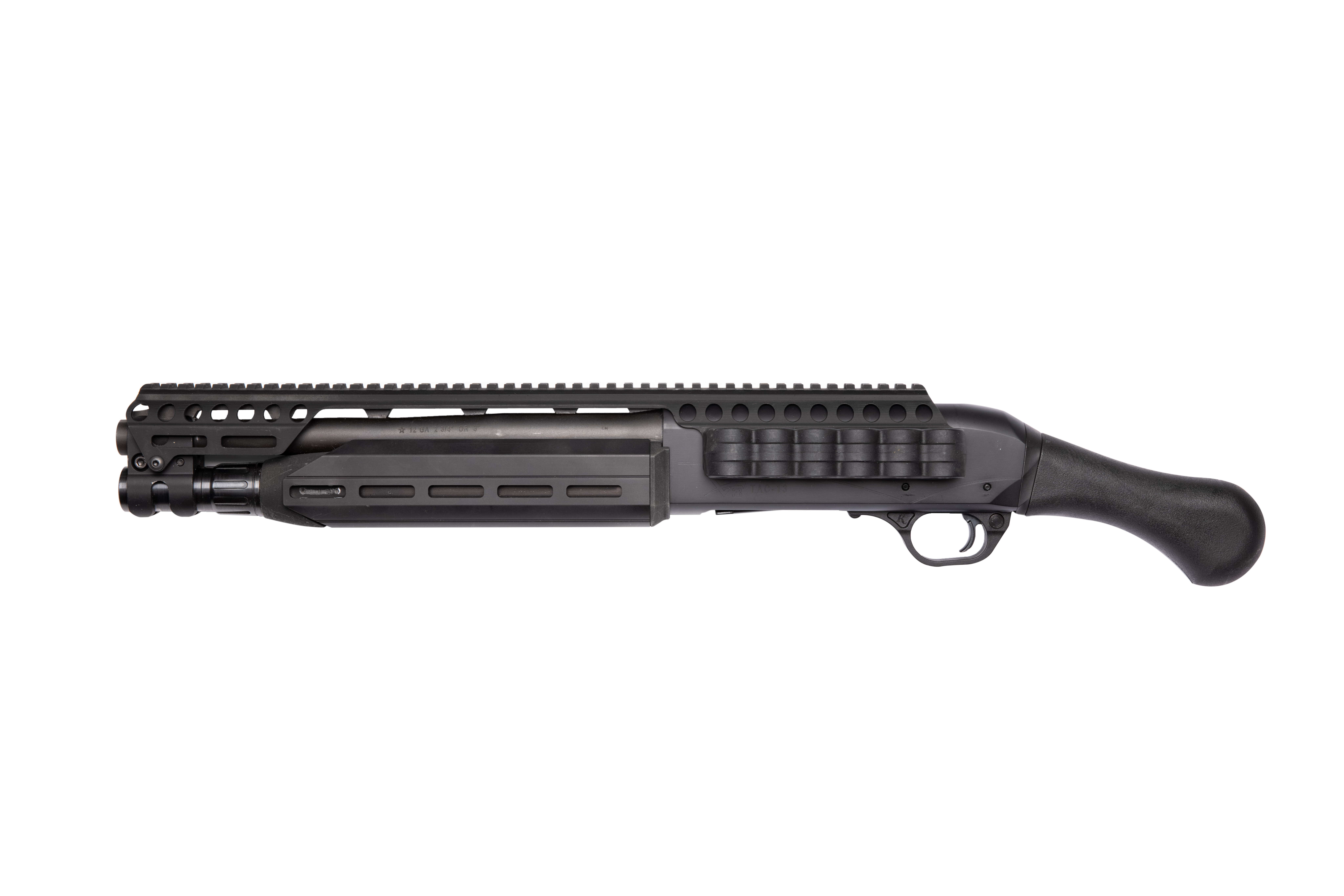 93080 SureShell Polymer Carrier and Fallon Rail for Rem Tac-13 (6-Shell, 12-GA, 18 in)
93430 SureShell Aluminum Carrier and Fallon Rail for Rem Tac-13 (6-Shell, 12-GA, 18 in)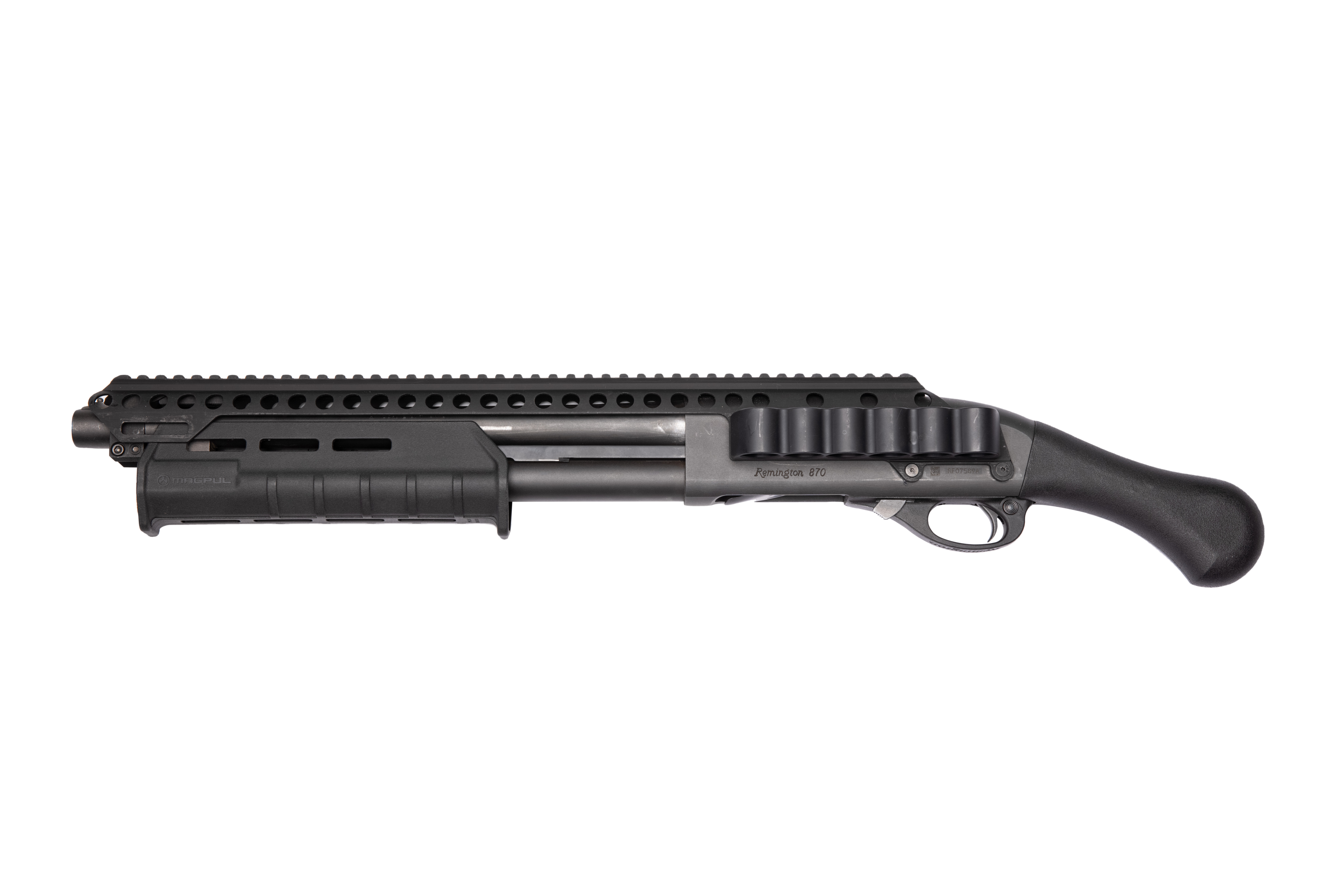 93060 SureShell Polymer Carrier and Fallon Rail for Rem 870 Tac-14 (6-Shell, 12-GA, 18 in)
90720 SureShell Aluminum Carrier and Fallon Rail for Rem 870 Tac-14 (6-Shell, 12-GA, 18 in)